Odoo ERP fulfills all your company's needs


Odoo is a modern and fully integrated ERP system that adapts to the different ERP needs of companies of all sizes, from small entrepreneurs to large international corporations.
Odoo offers 30,000 different applications from which you can build a fully integrated suite that meets your business needs on a single platform.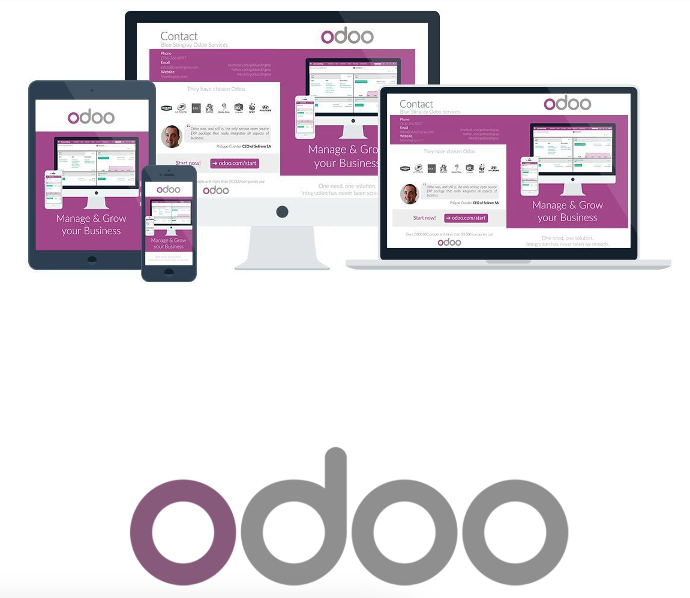 We offer two different versions of Odoo:
Odoo Community
Odoo Community gives you access to Odoo's comprehensive set of basic applications. Odoo Community is quick and easy to install from our online shop, starting from 20€/month. New features can be added as your business needs grow. You can try the functionalities for 14 days free of charge.

Odoo Enterprise
With Odoo Enterprise, you can manage all your business processes. You have access to more than 30 000 applications from which you can build an integrated ERP system. Get the annual license at an affordable price starting from 30€/month per user. Try the trial version for free for 14 days and get to know Odoo Enterprise.

Odoo Community or Enterprise?
Fill in our short survey to find out which version of Odoo would best suit your business needs
We needed an ERP tool to manage a large amount of data in our supply chain and streamline our business processes. With Odoo, we can scale our business to meet our goals.

Odoo's basic applications cover the following areas:


Sales
Sales, CRM

Electronic Financial Management
​
Accounting, invoicing, bank connections, electronic invoicing, bank statements, localization

Production and Operations
​ Purchasing, inventory management, production management, project management and quality management

Human Resources
Work guidance, assessments


Document Management
eDocuments, eSignatures


Marketing & Web
Marketing automation, inbound marketing, websites and eCommerce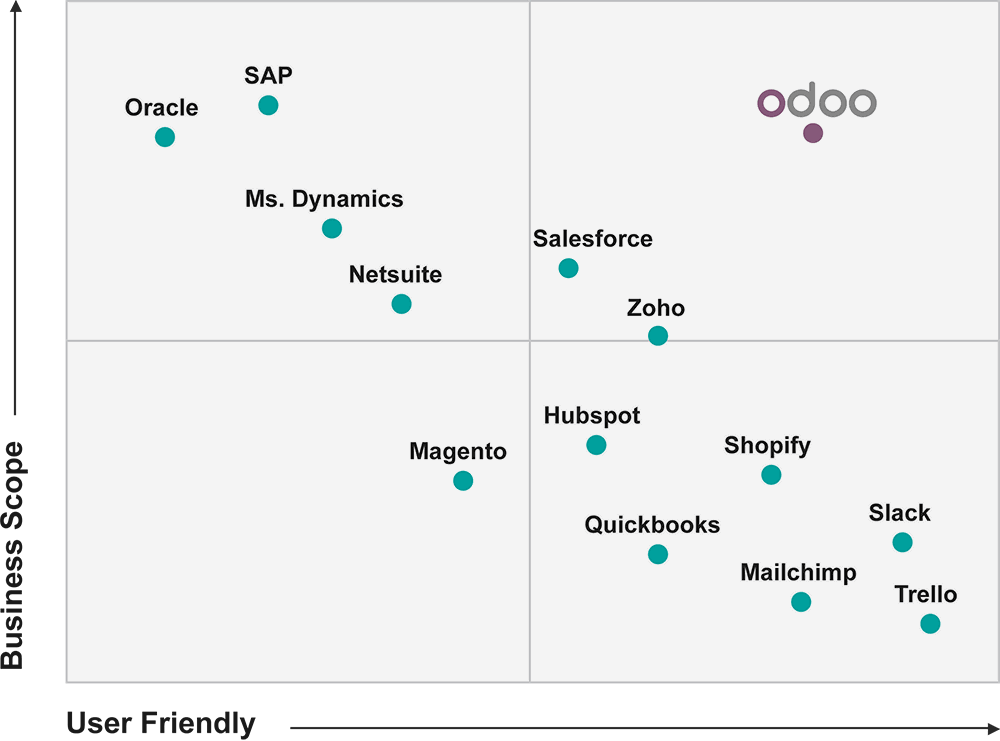 Everything you need from an ERP system
Odoo is the world's fastest growing ERP system, its ease of use outperforms many solid and complex systems without sacrificing the scope of business software required

Complete your ERP system with the features of your choice. In addition to these, there are also other applications to complete the package as required.
Watch the videos below!
1000+
new customers monthly